Senior QA Engineer (Copenhagen/Berlin)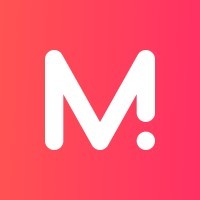 Monta
Quality Assurance
Copenhagen, Denmark
Posted on Wednesday, March 29, 2023
Monta is a new layer of technology that brings together installers, operators, service providers, EV drivers, and businesses with charge points.
At our core, we make EV charging simple, accessible, and reliable. Our software enables a consistent charging experience across all charge point brands and we empower charge point owners with a full-fledged solution to attract users and seamlessly manage usage, pricing, availability, and transactions.
By empowering Charge Point Operators and offering consistent charging experiences for Electrical Vehicle owners, Monta is laying the ground for a scalable and sustainable EV infrastructure.
Here's some of our partners that trust our product: Zaptec, Copenhagen Airport, Vestas etc.
The Role
You will become part of a cross-functional team of skilled developers, UI/UX, product owners, etc. and you will have the chance to impact using your own way of working. Therefore, your success and well-being depend on your ability to work independently as well as team oriented.
As a Senior QA Engineer, your key task is to help Monta delivering products with high quality from design to production.
You will be leading testing activities for the team and providing support on users' problems for iOS/Android/Web applications and backend.
We strive to develop and run automated testing, yet manual testing is also part of the job.
You will also help the team find the right balance between test automation and manual testing as the team continues to grow.
You will contribute to improve our product and engineering delivery processes and practices.
You have proven experience within software testing.
You have experience with exploratory and automated testing.
You have a passion for software quality and are committed to continuous improvement.
You are independent, proactive, and comfortable with switching tasks.
You want to be part of a company that drives innovation for helping our planet.
You are ready to join a scale-up with few formal procedures and limits.
You are a team player and enjoy a collaborative work environment.
It would be nice if you have...
Experience working in an Agile/Scrum development process
Experience in Mobile/Web Application, web services testing
Exposure to various software software quality methodologies, tools, techniques, and processes
Our Tech Stack
To keep it short sweet and simple you'll work with a fairly modern stack, some of the things that we're working with are:
Git / GitHub
Jenkins
Jira
Notion
Postman
Proxyman or Charles Proxy
Google Firebase
Flutter
Kotlin
AWS / k8s
While we don't expect you to know everything about this stack you should be comfortable learning new tech.
A yearly personal education budget, and a few extra days off to make use of it!
We're quite a social bunch so you can look forward to a good atmosphere at Monta with things such as: Friday bars, pub crawls, ping pong, and much more.
Flexible working hours. We truly mean this so as long as you're at the important meetings and getting your work done that's all that matters.
An attractive warrant package.
Shared electric car at our Copenhagen office, and soon at our Berlin office.
Pension
Paternity & Maternity leave
Gym access
You can choose your preferred operating system, we have Microsoft, Linux and MacOS available.
And all sorts of surprises!
The salary for this role starts at 45k DKK gross/ month // 65k Eur gross/ year, depending on level of experience and location.